Childhood Cancer Changes Everything
Together, we will provide financial support to families facing childhood cancer so they can focus on what matters most - their child.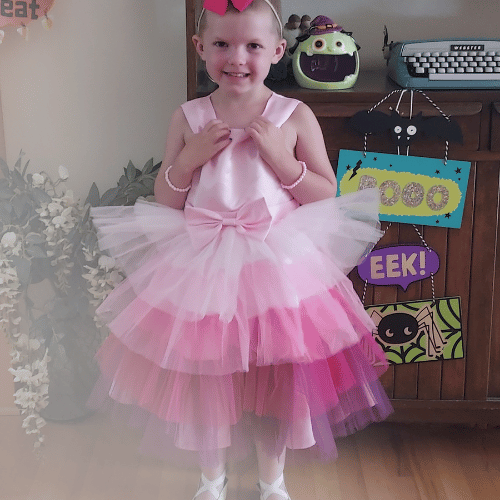 "It was a huge weight off us at the time. I work a lot and had always worked full time, I needed to do that to support the family," explained Bobbi. "Pinky Swear Foundation provided us with financial support during our greatest time of need. When our daughter was diagnosed, we had so many worries and fears. We were so thankful to not have to worry as much about finances during a time that I was unable to work."
- All-Star Ophelia's Mom
Every time a family hears the words "your child has cancer," they are forced to make hard decisions. They ask themselves: "Do I keep working while having to take large amounts of time off for treatments and hospital stays? If I quit my job to take care of them will we survive financially?"
Medical bills can be delayed, but rent is due, bills still come, and food is a necessity. Families facing childhood cancer need help with everyday expenses. Pinky Swear Foundation provides financial support for transportation, food, and housing so families can focus on their child.
Ease the Burden for Kids with Cancer and Their Families
Transportation
Provide families with gas cards and car payments.
Transportation
Food
Provide families with gift cards for groceries and restaurants.
Food
Housing
Keep families in their homes with rent, mortgage and utility payments.
Housing
1.
Read Ophelia's Story
Read All-Star stories of brave kids with cancer that will touch your heart.
2.
Become a Partner
We serve thousands of families each year. With your support, we can say "yes" to even more.
3.
Make a Difference
Your support goes directly to families to help with transportation, food and housing costs.
A Group that Gives Back
Northwestern Mutual Twin Cities is a proud supporter of the Pinky Swear Foundation and has raised over $250,000 to date for this cause. In addition, in 2022, Northwestern Mutual Twin Cities created the NMTC Endowment Fund to ensure this organization continues to impact the lives of families for years to come!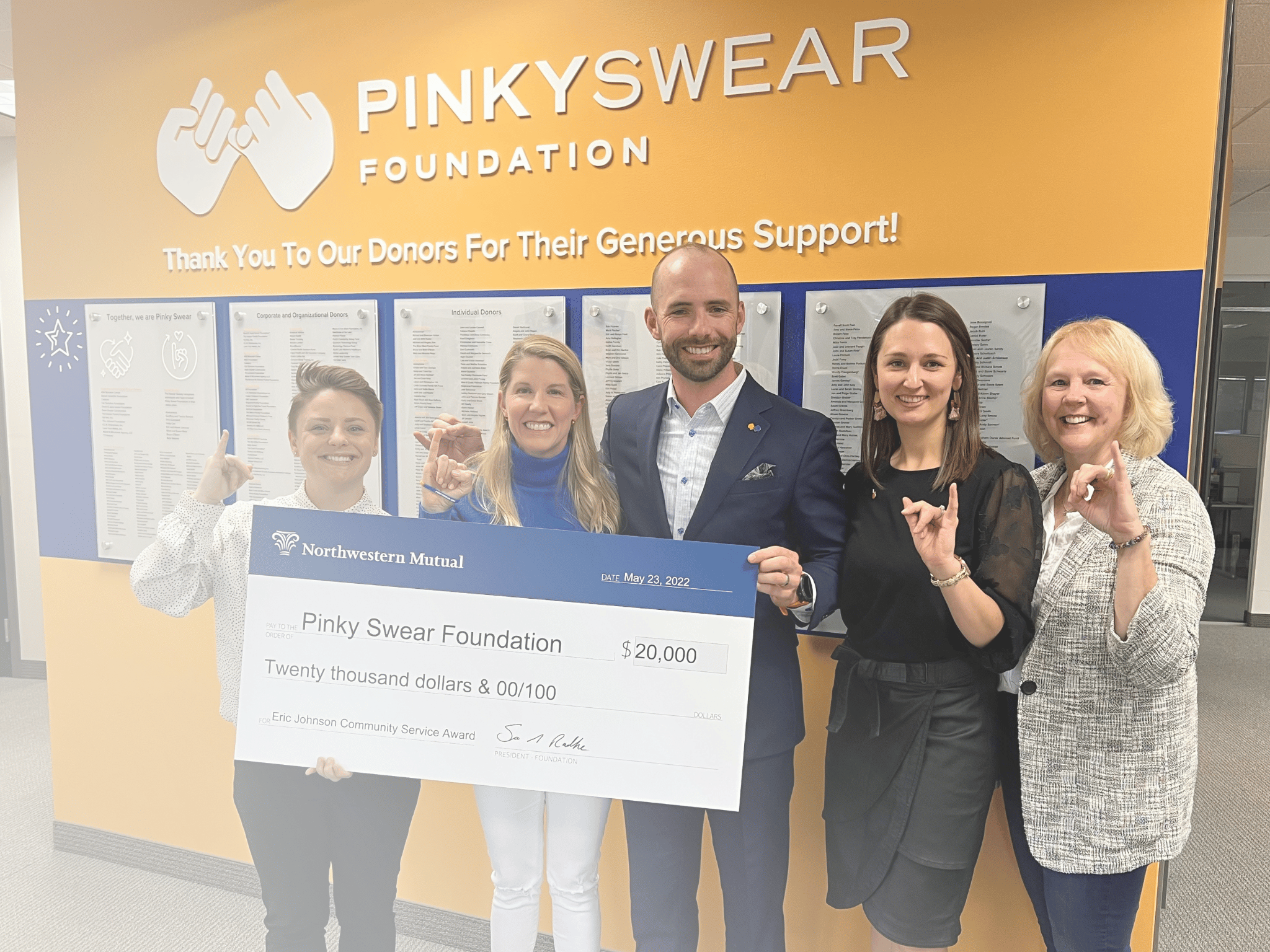 Northwestern Mutual's Impact
You will make a difference
We know you are the kind of people who want to be generous and help kids with cancer right now. In order to make a difference you need to give to organizations that are trustworthy. The problem is that there are so many worthy causes to support. You should feel good about your giving and see the direct impact. We understand and that's why our giving model is simple: the more funding we raise, the more families we are able to help. Read a story, make a donation and share the story. Because of you, families can make the decision to go to that appointment, sit by their child's side and worry about one less bill.